The growing popularity of the startup culture in India is changing the corporate scheme of things and there's so much scope that a startup needs to look at and analyze in order to succeed – both in the digital space and outside of it. Particularly on the digital space, the too many 'mantras' to succeed can give any startup nightmares as there's no one way to do things and attain popularity but one stat probably puts forth the correct assessment of how important search engines are to a startup – 93% of all online experiences are started from a search engine. BAM! That's where all the secrets to success lie.
It is estimated that 75% of internet users never scroll past the page 2 of a search engine, which makes it a valid question to ask – is SEO not truly the one and only way to get your startup up and standing, popular amongst users and therefore giving your dreams just the start that they need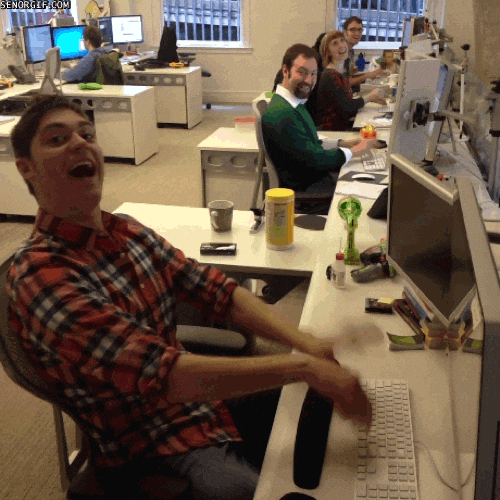 70-80% users tend to avoid paid ads, the traditional forms of marketing are slowly eradicating and search engine marketing is starting to rise in popularity. The 70-80% users that do not give much attention to ads, drive traffic through organic search results – which becomes a pivotal point for startups to focus.
The importance of SEO to a startup is that the main objective of it is to index your website properly and this happens when you channel your content properly; all this makes it more likely for search engines to pop up your website in first few pages, whenever the user is searching for keywords related to your startup.
Where can your startup go wrong in SEO (Search Engine Optimization)
SEO is a practical step towards building your startup which gives way to driving more customers to your website &creating new leads as SEO leads have 14.6% close rate, as opposed to 1.7% close rate of outbound leads (direct mail or print advertising).
Not giving attention to on-page SEO implementation can just be like studying for exams without knowing the syllabus – you get nowhere and therefore many startups have great business idea in the market but are never able to sell them to customers as they never reach them; purely because they're invisible on search engines and no customer searches 20 pages of search engines just to find a startup. 60% of all organic clicks go to the top 3 organic results of a search engine, the ladder to success for your startup is therefore simply dependent on proper SEO implementation.
In SEO, it is key to note that you cannot expect instant results – it's not a game of chess, you're not taking a gamble and you ought to be patient. SEO is like a marathon where every step counts and will eventually yield you great results. Want to get a sense of what SEO actually does, visit http://digipush.co/ to get a coherent idea of our detailed SEO services on offer, by a team of SEO experts that'll drive your startups to traffic and get your closer to your targeted customers.
What are the measures with which SEO succeeds for a startup?
We at http://digipush.co/ consistently brainstorm and analyze tips and tricks that can get SEO to be really effective for any startup. A list of SEO services that we provide can be found here – http://digipush.co/seo-services-india/.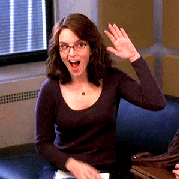 When SEO is properly implemented to your website, your startup has greater chances of appearing in the top 10 websites of search engines. Research suggested that CTR (Click Through Rate) is higher for top 10 websites that appear on search engines. Therefore to make your startup a success, there's no looking over the SEO and it's great prospects of success that it'll bring to your startup.
Some measures which we take in bringing your startup the 'fame' that it needs, are as follows : –
A close eye on the keywords
Keywords are essentially the making or breaking points that determine your startup's success on the search engine websites. To put it in a simplified manner – if you're a sports website that aims to attract sports fans, you need to target keywords that are relevant and expected to be searched by your target audience, for instance : –
Cricket, Football, Tennis – become your keywords pertaining to the sports that your website is covering. Moreover, any on-going or upcoming series' for which the user will seek content to read also becomes your keyword. Ex : – Fifa World Cup 2018 is your keyword to attract fans searching for Fifa world Cup 2018 content.  Similar technique is followed across businesses' and an SEO expert helps you analyze the best and most suited keywords for your business, which helps  a startup tap customers via strong keyword analysis.
81% of businesses considering their blogs to be an important asset in their overall business' success. #startupseo Click To Tweet
It is one thing to create keywords of your own and implement them to your business website but it's also crucial to know which keywords are currently trending. Paid SEO services will give you an in-sight into what the users are searching for most on the search engines and whichever keyword that is the most relevant to your business and popping up the most in user searches is the keyword that you need to tap into – this is a sure shot way to gain leads for your startup.
SEO : Social Media Is The King
If you thought that a startup could do without an active social media presence then that's probably the first blunder that you're making in SEO implementation. Social media is truly a game changer in bringing people to notice your business. Social signals like mentions and retweets go a long way in making your business pop into the minds of customers when they think of your business industry. An effective social media manager can answer potential business queries in real-time and you never know – you might find yourself earning business via social media. After all, social media is the king of marketing.
Maintain a blog, keep it updated
81% of businesses considering their blogs to be an important asset in their overall business' success.
It is verified by various SEO researches that a company blog has 434% more indexed pages and companies with more indexed pages tend to get more leads.
One of the most efficient ways of being strong at SEO is through the introduction of a company blog. A blog is a section of your website devoted to content that is relevant 1) to your business model 2) your target customers 3) your region
In case of a startup, your company blog that talk about your vision as a buddying company and why you're different from the rest. Tapping onto the aspects of a growing startup can really appeal to clients as everyone is used to standard blogs that boast about product but an ideal company blog must focus on why your vision is different and will work for your customers.
Curating blog content that is SEO optimized (with inclusion of keywords) can bring your startup great results.
Remember at every step of SEO, its not the quantity but the quality that counts. Analytics is the soul of SEO and keeping a check of SEO analytics helps you get a sense of how successful your SEO campaign is.
We're sure you're intrigued about SEO potential and how your business can change with it, why not give http://digipush.co/a change to service your SEO needs? We're listening.