Only 40% of marketers feel their current online marketing mix meets sales pipeline needs. Companies that excel at lead nurturing generate 50% more sales-ready leads at 33% lower cost. Building a business is beyond developing a website, printing visiting cards and distributing flyers. Most businesses struggle to stay afloat or plan on expansion because they are unable to generate enough sales. The first step to closing sales is to generate enough leads.
Although there are innumerable methods available for lead generation, it is important to understand there's no 'one-size-fits-all'. The three most common lead generation strategies for B2B companies according to DMNews are email marketing (78%), event marketing (73%) and content marketing (67%). As a business owner or marketer, you have to try and test different methods until you figure out which platform is able to give your business leads. Once you create a system and start filling that funnel with qualified prospects, you will see those leads turning into paying customers. Lead generation process can be fairly simple. From small businesses to multi-billion dollar companies, Lead Generation is an ongoing exercise that enables in having a positive impact on their business.
83% of B2B marketers use content marketing for lead generation Click To Tweet
Before we jump into the 10 best lead generation techniques,  it is important for every business to have a clear strategy in place.
Close to 90 percent of your potential customer uses search engines to look for product or services that you sell. How do you capture them, engage, and make them buy? Turn your website into a sales machine. Here are 10 powerful ways to generate leads for your business
Identify your Target Customer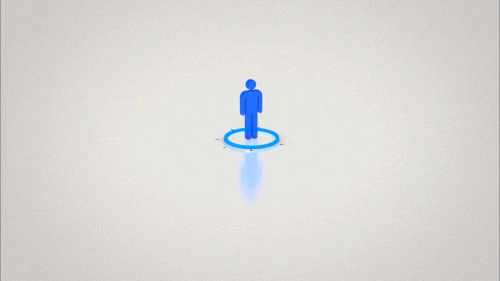 The first step before generating leads is to understand who is willing to buy from you. Target market and the niche goes hand in hand. Knowing who your product serves to will help in devising clear strategies and communication plan that will speak to your audience. If you are not sure where to start, your competition will be a good place to look at. See what they say and who they are communicating with. See the problem they are trying to address. Studying your existing customers to understand why they buy from you is also a good way to identify your target customer.
Use Effective Landing Pages
If your visitor searched for Jungle stays in Sri Lanka and lands on your blog page that says '5 Best Jungle Stays in Sri Lanka', you can link that blog post to an offer that states '10% off on these 5 jungle stays in Sri Lanka'. Lead them to a landing page with a form, have a clear call to action, capture information, and TADA, here's a new lead. Effective landing pages help your gain your visitor's contact details which means you can keep communicating with them in the future. You will have the ability to send offers, promos, and even new product launches through emails. Top of mind recall helps in generating sales.
Building an effective landing page can be tricky. But there are ready-to-use landing page builders that will do the difficult job for you. Their ready templates can easily be integrated into your website and help you start capturing leads right away.
Some of the well-known landing page builders you can consider for your website are as follows.
Instapage
Unbounce
Lead pages and
Click Funnels
Get Response
Creating multiple landing pages and doing A/B testing will help you understand which ones provide better conversion. Need help turning your website into a sales machine? Digipush can help.
Create fresh content
Content was, is and will be the king. Search Engines will push up your website ranking if it finds the content on your website relevant and useful for someone who is looking for your product/service. You can add content in the form of blogs, infographics, images and engaging videos. Keywords are a powerful way to know what your target audience is actually looking for. If you are a florist selling flowers in Delhi, use a keyword such as 'Fresh flowers delivered in Delhi' in Google Adwords Keyword Planner to get more ideas. Use keywords in the content you create and be seen in search.
Implement a shopping cart
The bottom line for any business is to see that sale happen. If you are an e-commerce portal, when a customer browses through your website, give him the option to 'like' or 'add' your products to the shopping cart.  They will have the freedom to browse through your products and categories and be able to come back to see the shortlisted items in their cart. Some of the shopping cart tools provide facility to showcase multiple products, add images, and even make product comparison. When you are making things easy for your customer, he is in a better position to make a purchase decision and will consider you as a reliable brand.
Is he hitting the close button to leave your website without making a purchase? Let a notification pop saying 'You have 3 items lying in your shopping cart'. Would you like to buy now? It is a reminder for your customers and also portrays you as a brand that cares.
Master SEO and boost growth
The primary goal of every business is to solve a consumer's problem. If you are a shaving company like Gillette, the problem you are trying to solve for a customer to help them achieve a smooth and comfortable shave in less than few minutes. If someone is looking for best shaving razor, they are your potential lead.
Unless your website shows up in search, right in front of their eyes, they will not know that you have a solution for their problem. Right keywords, Blog Title, URL links, Image Tags, Headers and body copy in SEO helps you achieve that. If you are a beginner, ready to use plugins such as Yoast SEO is a great tool that provides tips to help you improve your content. However, it is best to outsource it to a reliable Digital Marketing Services company like Digipush.
Suggest Recommended Products
In traditional marketing, a salesperson can get immediate feedback from a customer who walks into the store but walks out without buying anything. In the case of online marketing, it keeps us wondering why he/she didn't click on the buy button. It is a no-brainer that, longer a visitor stays on your website, higher is the chance of purchase. Suggested products are known to boost sales because you are in a position to understand customer preference and provide a personalized suggestion based on past browsing pattern, purchasing behavior and so on. It also helps you in upselling. Think about the lady at the McDonalds counter asking you if you would like to add fries to your order? Or upsize the drink?
Offer something free & only charge for shipping
Lenskart offers the first pair od glasses free of cost. They only charge for shipping and handling at a sum of Rs249.If you are not able to provide items completely free, do a limited period offer of buy1 and get1 free. Countdown on the website saying offers expired within 6 hours creates a sense of urgency and the fear of missing out will help trigger that sale. Still not buying? Create an exit pop up with a discount offer in exchange for their email address.
Spend on Advertising
Although SEO is a great way to generate more leads to your website, it takes time. It is important to use a multipronged approach in marketing to generate more leads for your business. Pay Per Click (PPC) Advertising is a great way to generate leads to your website. With PPC ads, you are only charged if a lead clicks on your ad and therefore is a great strategic tool to generate direct leads to your business. There are reliable companies that offer PPC management services. If you need help with your PPC ads, our expert team can help.
Build Awareness through Social Media
If you think social media is only for brand building and creating buzz, think again. Promoting gated content, hosting a webinar, asking questions are some of the ways to generate leads for your business using social media. The 'Shop' section on Facebook and Instagram helps customers buy products right on your page. You can create social ads and drive traffic to your sales page. The landscape of social media is changing and geared for better lead generation.
Run a Promotion/Contest
Contests and promotions are the evergreen methods of lead generation. Who would not want to win a 'Puma shoes' by simply answering few questions? Giveaways specific to your business not only emphasizes the products you sell but also can be a great brand awareness exercise. If you sell health and beauty products, giving away a one month supply of creams and lotions would be enticing that giving an iPad.
The importance of lead generation is not just to capture many leads – which you would get if you plan to give an iPad away. Who doesn't want an iPad? The point is, you want to generate leads of those who are likely to buy from you in the future. Someone who is interested in winning a one month supply of beauty products from you is your target audience.
Add-ons – incentivize them for sharing on social media, ask them to use hashtags, mentions on their wall, forward emails to their friends to increase their chance to win.
Intrigued? We have more. Get in touch with us to help you generate more leads for your business.